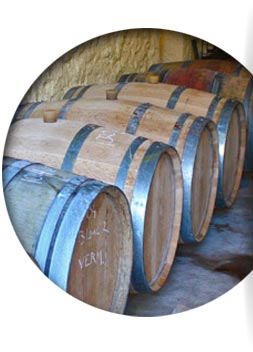 The different wines, grape varieties and plots can be blended at different moments of the year. for the early birds it will be in january, for some other after a few months in spring, and for the last ones, after one year, in autumn.
The wines can be aged in tanks and/or in oak barrels that go from 225 to 3,000L. The aim is to give the wine time to reach its full dimension, with natural micro-oxygenation and without looking for oaky notes. Once again, the idea is to truly express the essence of the grapes, with no external enhancements.
When the time comes (only tasting decides), we organize the bottling. If necessary, some of the wines may receive some sulfites a few days before to avoid a potential negative evolution in the bottle. The amount is low and precise, not too much, not too little. In 2018, to be more precise and flexible, we invested in our own bottling and labeling line.  After some extra days or weeks of rest, the wines can finally be released to the market and shared with the world.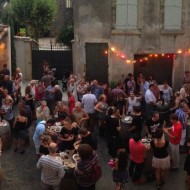 03
May